The Matrix AMM complex was created to automatically collect data from MTX counters on a schedule and save all credentials to the database. Minimum hardware and software requirements allow you to work on any equipment. The complex also allows remote parameterization via any communication channels while preserving the entire history and issuing parameterization protocols for the client.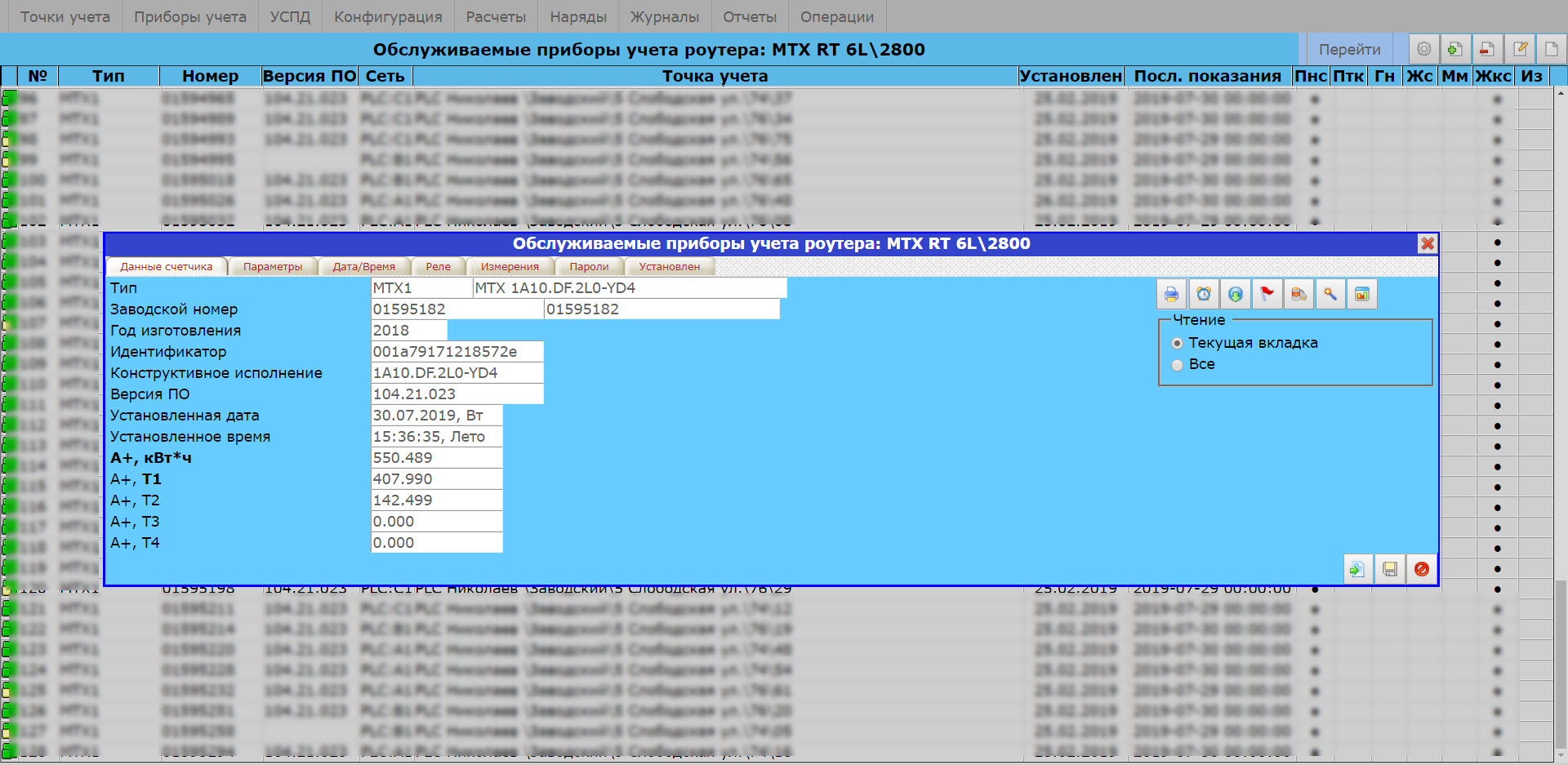 MxConfig parametrization software
We provide infra-red-head and our software for parameterization Mxconfig for meters, a service program that allows you to test the communication channel and subtract basic data and current indicators from the meter.
Features:
No installation required (fully portable)
Java8 or higher is required to complete the work
Performance on the OS line of Windows and Linux, user-friendly interface
Connection support via optical port (USB com port) and via GPRS channel (TCP / IP)
2400/9600 baud speed support
Support for parameterization by template files
Conclusion of the final parameterization protocol in a compact A4 format
Access to event logs / counter archives (load graph) as well as other parameters with real-time update
Vector diagram for real-time three-phase meters